Firm Overview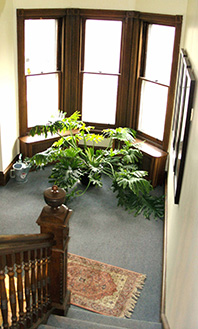 Jeffrey J. Valocchi and Jay G. Fischer established their practice of law in Downingtown, Pennsylvania, in 1980. They moved to their current offices in 1981. The firm is large enough to provide the levels of experience necessary to address your legal needs while small enough to provide flexibility.
Jeffrey J. Valocchi, Esquire and Jay G. Fischer, Esquire were serving The Honorable D.T. Marrone, President Judge of the Court of Common Pleas of Chester Count and, subsequently formed the Law Firm of Valocchi & Fischer. In the mid- eighties the firm merged with the West Chester Law Firm of Lachall, Brion, Cohen and Lawson. The firm eventually returned to Valocchi & Fischer and was joined by now US Congressman Jim Gerlach, to became Valocchi, Fischer & Gerlach. Honorable R. Curt Schroder, PA State Representative, joined the firm in an "Of Counsel" capacity in 2005.
The Firm has been a Downingtown establishment since 1981 and has consistently served client needs in the areas of Estate and Probate; Business; Auto Accidents and other tort litigation; Divorce and Family Law including Support custody and other Divorce related issues and property, real estate matters and consumer bankruptcy.
Every member of the Firm from 1981 forward has been involved in all manner of Community issues and organizations and continues to be involved in various Community matters.
Mr. Valocchi was Chairman of the Downingtown Main Street Association for fifteen (15) years. Mr. Fischer has been a supervisor in East Brandywine Township for twelve (12) years.